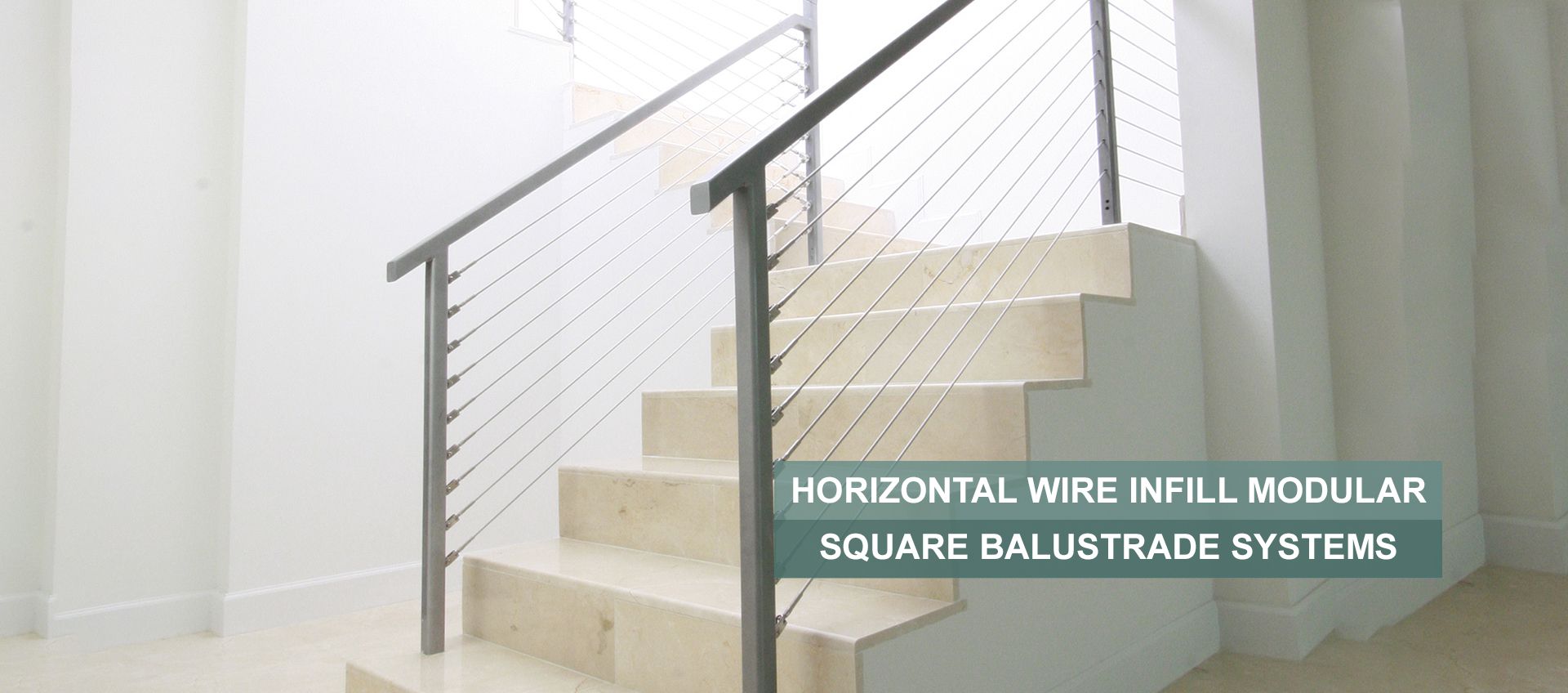 Horizontal Wire Infill Square
Product Information
If you're looking for a modern look to your stairs or interior space then a wire rope infill system with square posts is the one to choose.
The combined look of square stainless-steel posts with wire rope creates a contemporary feel to your property. They're hard wearing too thanks to the stainless steel construction and only need minimal maintenance.
Our wire rope infill systems are modular so can be fully customised to your exact specifications-regardless of location or surface gradient. Whether it's for your patio, staircase, decking or a commercial application, this balustrade system is ideal for creating a safer environment without sacrificing appearance.
For further information, please contact us or visit our knowledge centre
Key Features
Low maintenance
Coated wires available in a variety colours
Fully tested system under BS6180 building regulations

Design
Need help designing your system? We are on hand to help

Supply
Just need us to supply components, we can offer next day delivery

Fabricate
We can fully fabricate your system so it's ready to slot into place

Installation
We can offer an installation service within our local catchment area
Installation Instructions
Need Help Finding What You Need?
Need to speak to someone?
Call us on 01442 359878