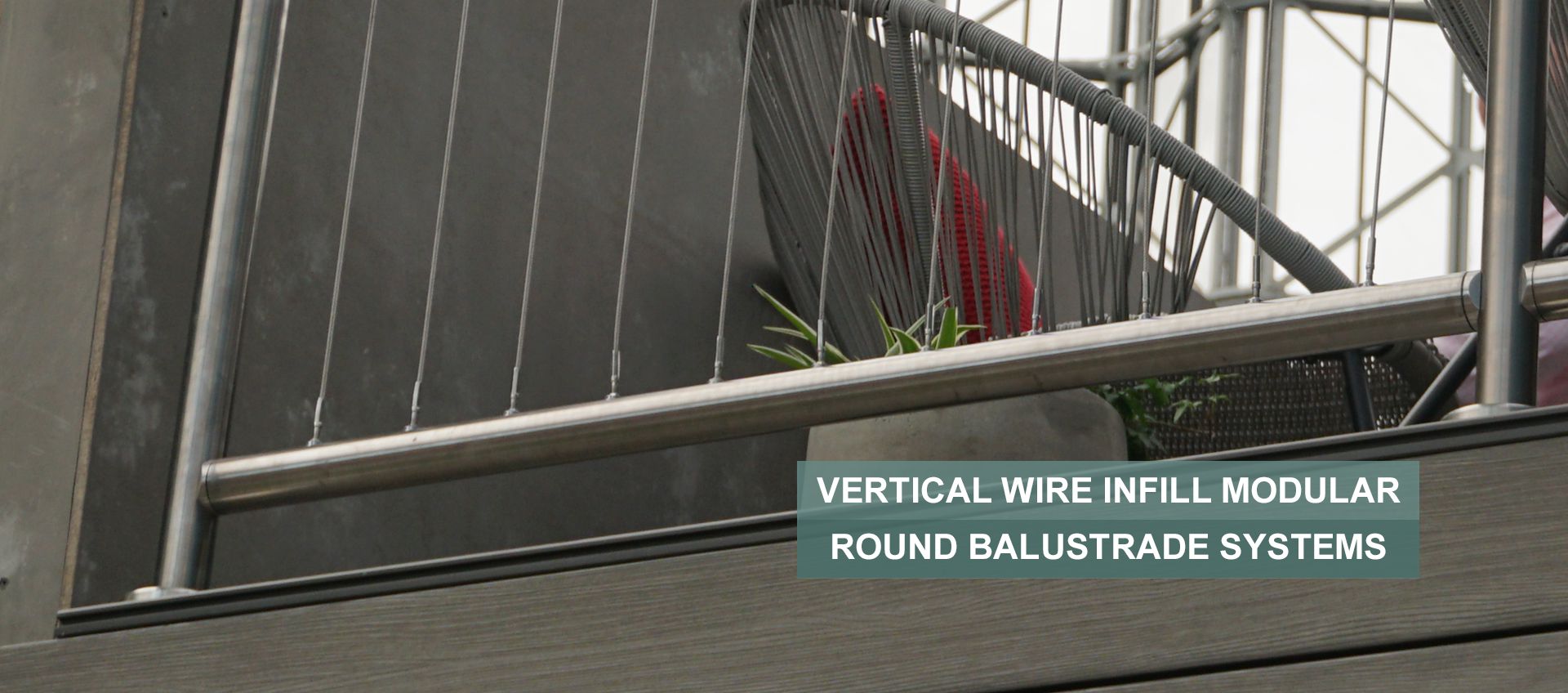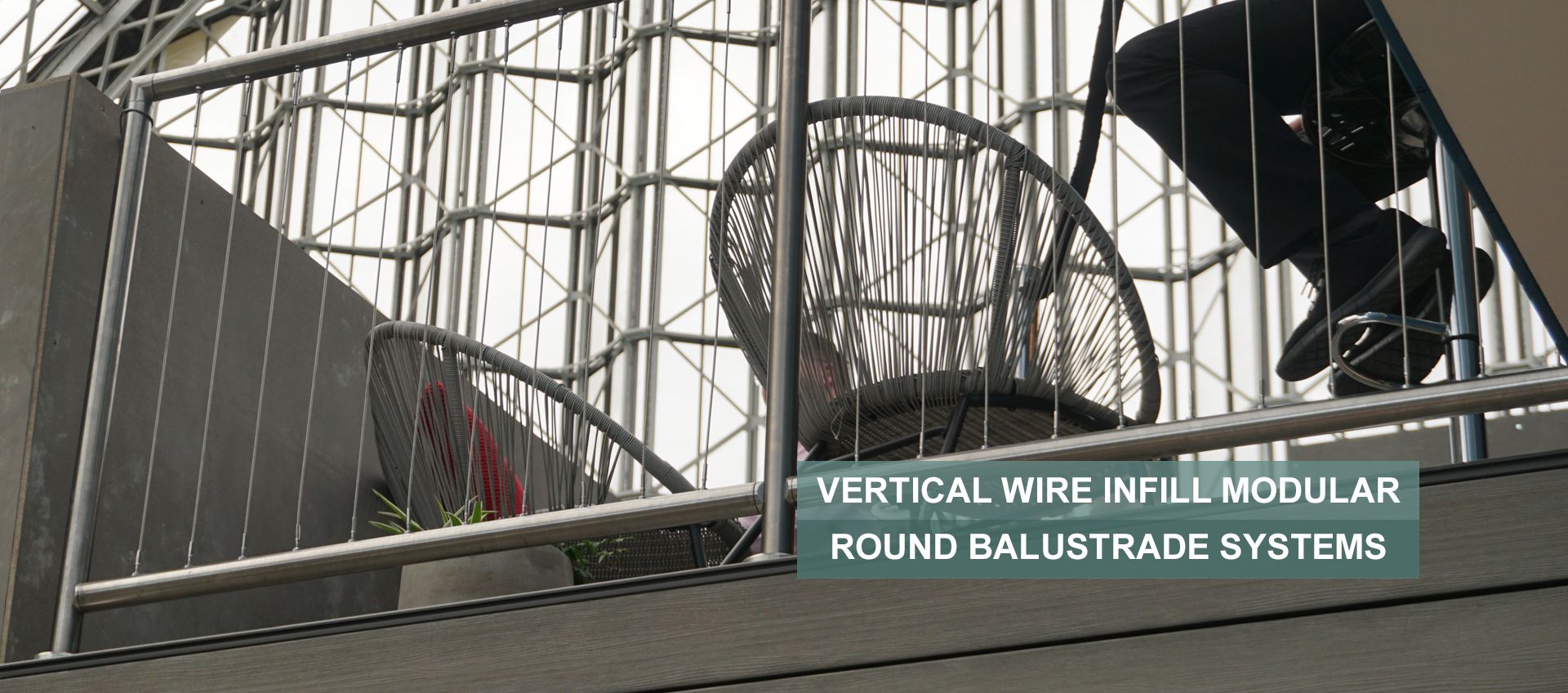 30th Anniversary Offer
30% Off Modular Balustrade Systems
Valid Until 20th December - Excluding Glass Panes
Vertical Wire Infill
Product Information
Our vertical wire rope infill systems combine strength with a sharp, contemporary look.
Not only is the wire rope tough and hard wearing but the understated look won't ruin your view. It comes in a range of finishes too and is very easy to maintain so will look as good as the day you bought it.
Our balustrade systems are designed for easy fitting so you don't have to be a DIY expert to carry out the final installation. A few design specifications are all it takes to create a unique wire rope infill system for your property.
For further information, please contact us or visit our knowledge centre
Key Features
Low maintenance
Coated wires available in a variety colours
Fully tested system under BS6180 building regulations

Design
Need help designing your system? We are on hand to help

Supply
Just need us to supply components, we can offer next day delivery

Fabricate
We can fully fabricate your system so it's ready to slot into place

Installation
We can offer an installation service within our local catchment area
Installation Instructions
GET IN TOUCH

DOWNLOAD OUR BROCHURES
Explore our library of brochures and technical datasheets.

GO TO DOWNLOADS


TELL US ABOUT YOUR PROJECT
One of our specialists will be in touch to discuss.


SEND ENQUIRY NOW


GIVE US A CALL
Speak to one of our specialists about your requirements.

CALL 01442 210751